Sunday at the Pond
I looked out upon the Pond and what did I see?... Not one but the Pair of Cormorants!  (according to the bird book, they look like Double Crested Cormorants)   So I took a walk up to wee if I could get some better pictures.  (I did stay a little away so they wouldn't be frightened)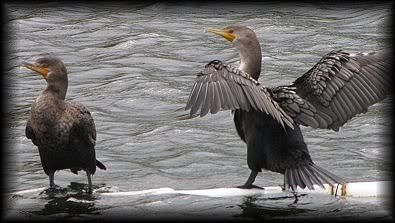 The male/female (not sure which) was sunning his wings (although the sun was behind a cloud)  The female looked uninterested.. they both even looked straight at me!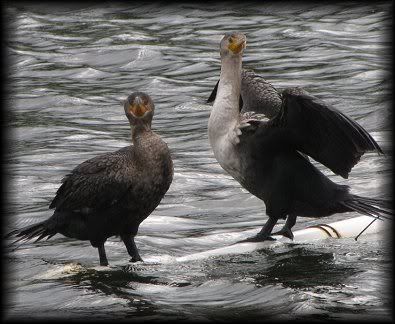 I did some zooming on the male who was showing me his beautiful feathers!........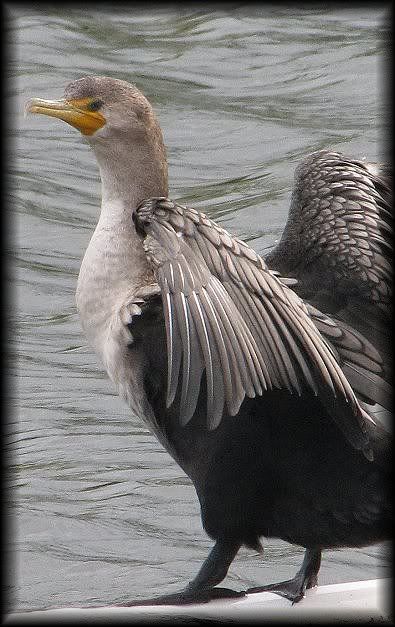 He was quite oblivious to my camera.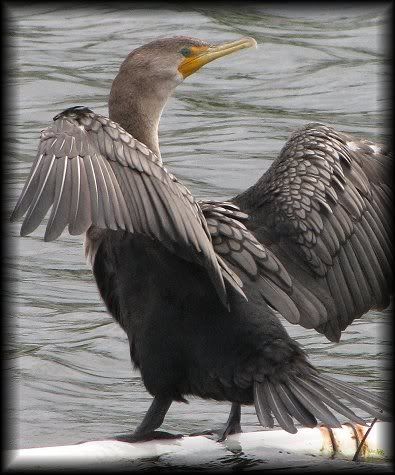 I'd say he looks like a proud peacock but ya know.. no color but brown and more brown lol.
I see the female here a lot but the male doesn't always follow her here.
The the male decided to go for a swim.... not the best photo but it is a "motion" shot...
a bit later when I was back in my apartment I saw the female taking off.. she was on the far side of the pond running towards me...