December 8
It took until now for the Bald Cypress to turn to "rust" and have the leaves begin to fall (some trees are still half green). But this is as close as it gets to looking like fall here..soon they will be bare of their feathery looking leaves.  I don't know when they get then new foliage yet.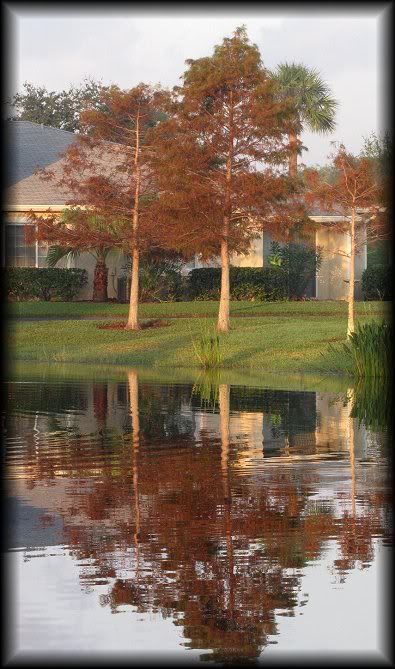 The reason I haven't done pond posts is because it's pretty quiet and vacant of bird life.
The pair of Moorhens remain.. here's one of them that I took this morning.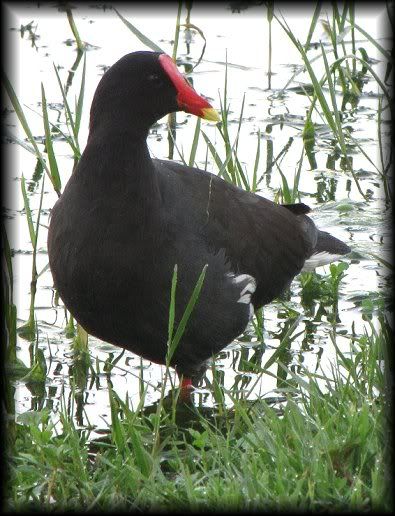 And shockingly the large Heron was across the pond on the plastic that floats in the pond for the Anhinga to rest on.. he rarely is here during the daytime anymore.. I think he was drying off from his own bath.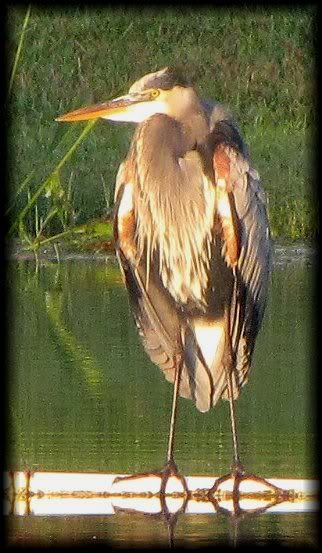 These aren't the best pictures but they never are when they are on the far side of the pond.
later near sunset Deadeye showed up... I hadn't seen him in at least a week.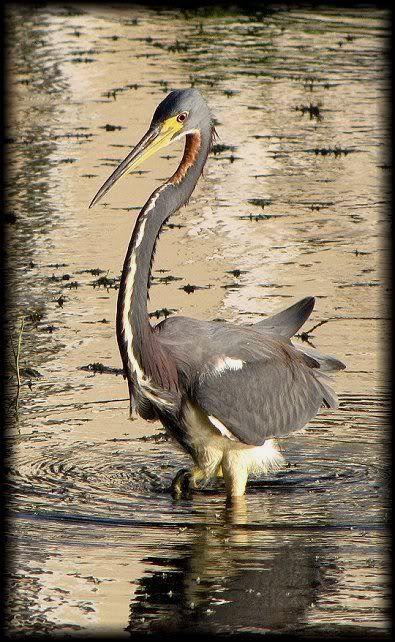 As I did my mile walk around the pond (5 times around equals 1 mile) I noticed the Cormorants resting... they didn't dive in the water or fly away so after my 5 rounds I got my camera and walked to the other end of the pond where they sat waiting and posing...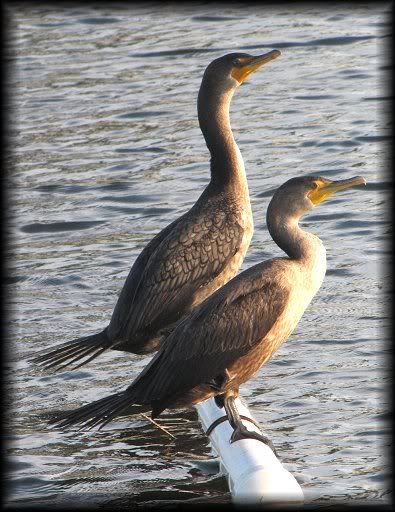 ...so I obliged them and snapped some pictures.