A Chilly Day at the Pond
 Temps are going up and down and up and down around here.. some days I see quite a few of the "regular birds" and other days hardly any at all...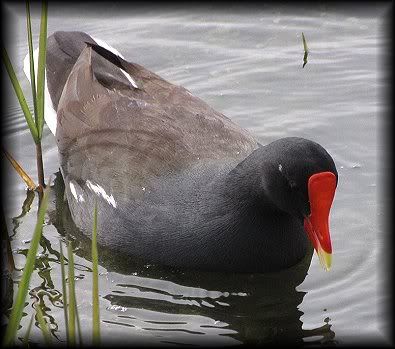 George and Gracie are still here (the Moorhens)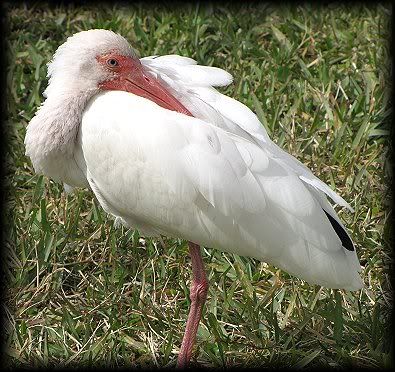 Ibis are lilke chiggers... you can't get rid of them if you tried..
I spotted "Dead Eye" (he's m'boy!)... kinda Regal isn't he?!
...he was deeper into the water than usual... and seemed to be studying the water intently, I thought he was watching for the tiny fish...
...then I found out  it was bath day!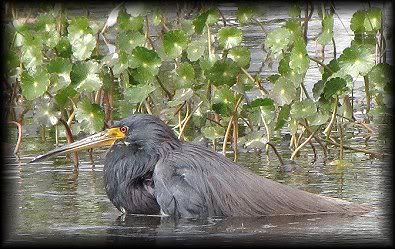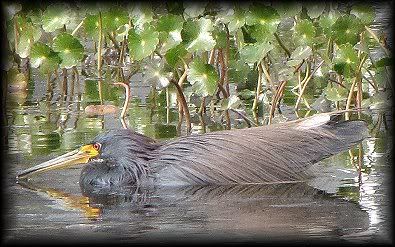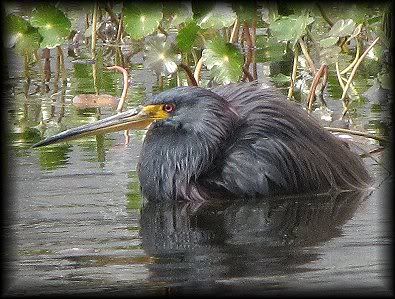 I'd have offered him some soap but I figured he might try to eat it!
*hiccup*bubble*hiccup*bubble*
Later in the day I found the Anhinga drying off on the top of a tree..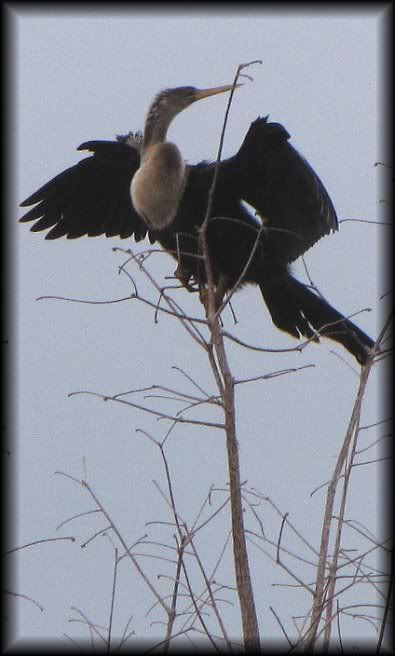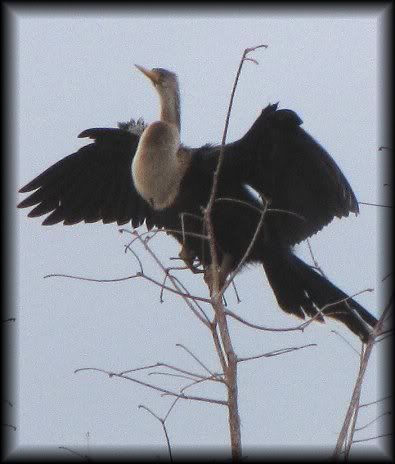 Well I guess that's more then enough from the Pond for today....