Redheads Have More Fun!
While doing my mile walk I heard a bird that I hadn't heard here before, and so I followed the sound, when suddenly a bird flew from one tree to another.  He was so quick I still couldn't tell what it was, but then I caught a glimpse of red!
I quickly ran in and grabbed my camera hoping he'd still be there when I came out.
The bird tried to remain illusive by continually going around to the "back of the tree" but I finally did get a few shots off before he flew away....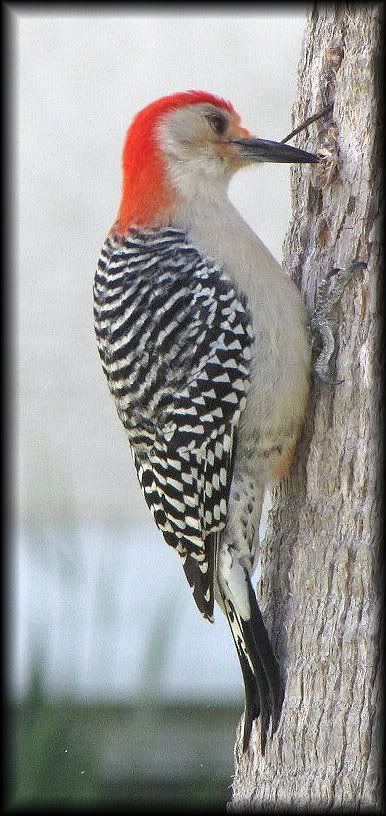 (I wonder what color red he uses for his "hair"?)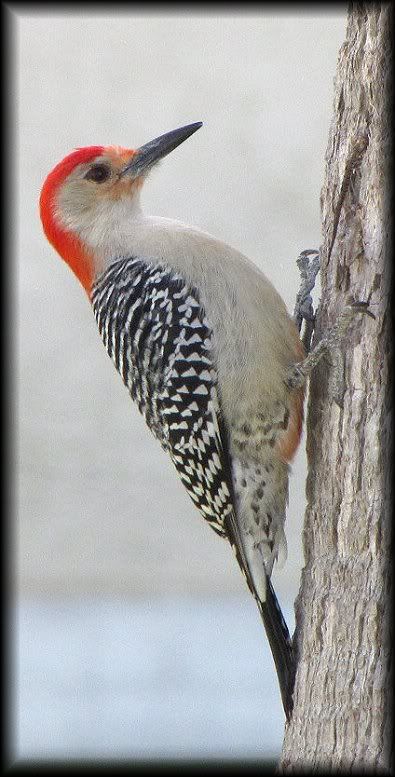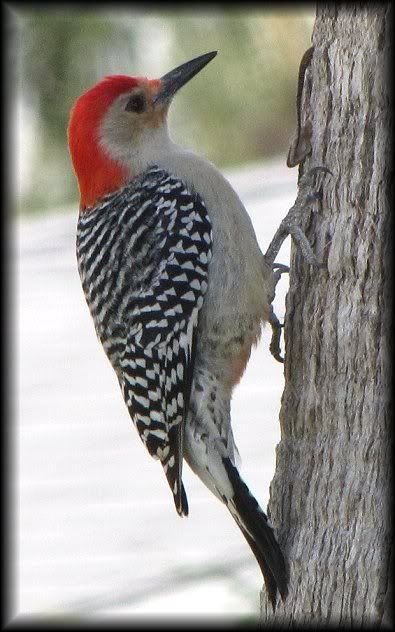 More birds at the pond...
Gulls! (but none posed for any photos so they aren't great shots)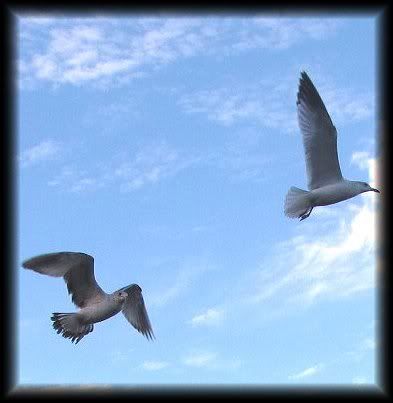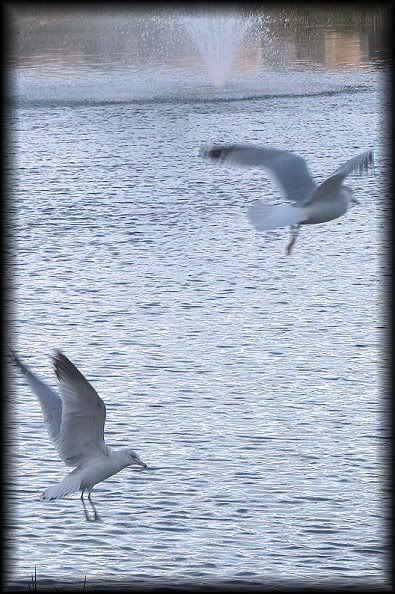 It was so cool out (31 degrees ) that I came in and made yet another pot of chicken veggie soup!!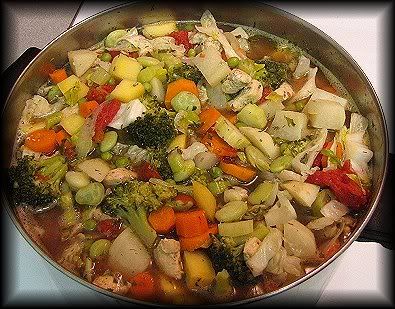 (how many veggies can you see??)