Bread Anyone?
The one Moorhen is beginning to think they will get bread several times a day!..  I took some photo's of my son feeding them.. last time he was here the babies were so small they didn't leave "gilligans island".. an now they travel around the pond edges all day long..
Here's mama racing up for the bread..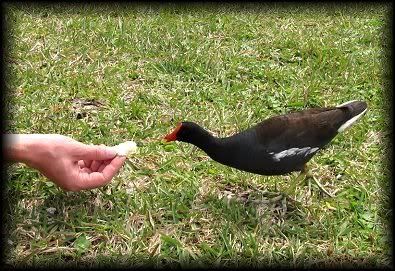 ..woo hoo I got the picture just when she grabbed the bread~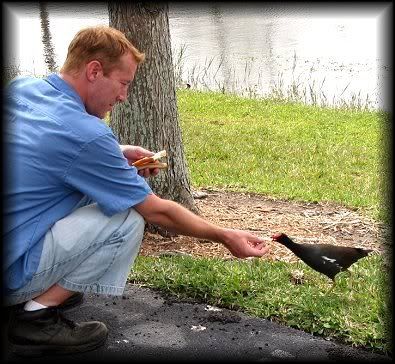 ...and here she is about to turn and run with the bread back to the babies.
"well, maybe just one more piece of bread!"  (note the other adult in the water and one of the babies )