DeadEye: On the Move!
I think it's breeding time for the Tri-color herons.
DeadEye came by today and I have to say  he was looking very dapper!  I've never seen his colors look so good, or his beak so iridescent!
(DeadEye: Dapper Dan)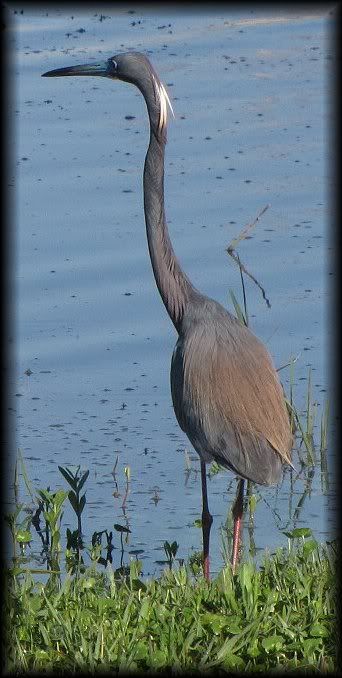 DeadEye: On the Move!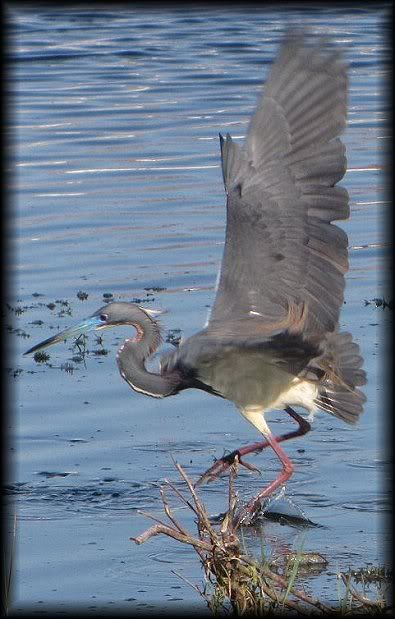 Bless his little bird heart for giving me two shots in movement that came out!!!