Egret in the Tree
 The Egrets have been rare around the pond all winter.. however it's now in the low 80's now.. Even the Bald Cypress Trees are beginning to leaf..
(the tree in front of my apartment is still bare.. others look like this..)
(a confusing word: leaf, since it looks like no leaf I've seen before..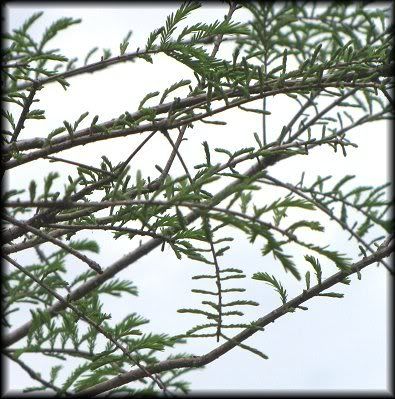 Sparse tree or not this Egret flew in and landed on the tippy top!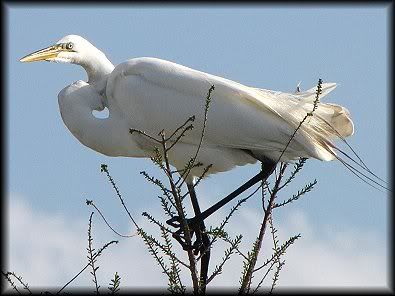 It still amazes me that such a large bird can rest on such small branches and they don't even bend!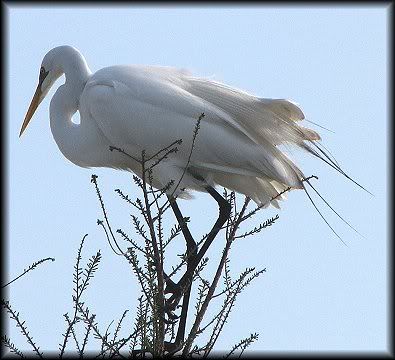 But he/ she is beautiful!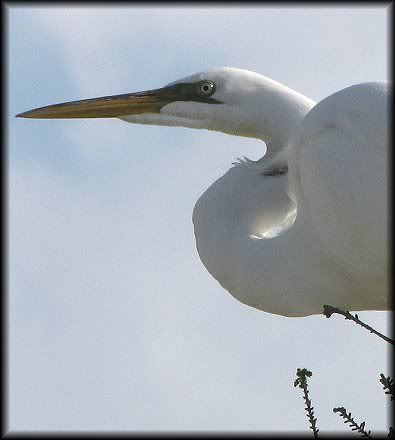 I am glad they are retuning to the pond.. even though they don't "stay" they did visit each day, so I am assuming it will be the same this year.