Here There Be Pelicans..
(but sorry no action shots.. they were being lazy!)
My son and I took the buses to the Vero Park and walked around. Then we went to lunch by the water (Indian River) and the Pelicans were out in force...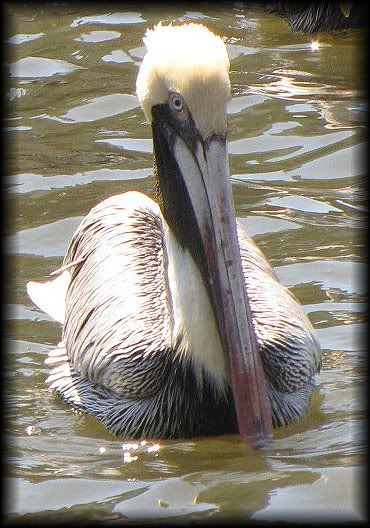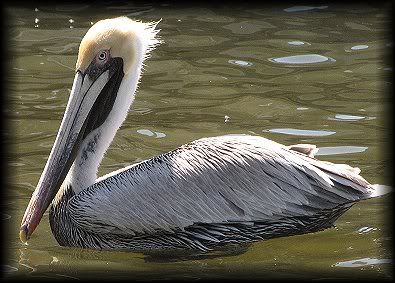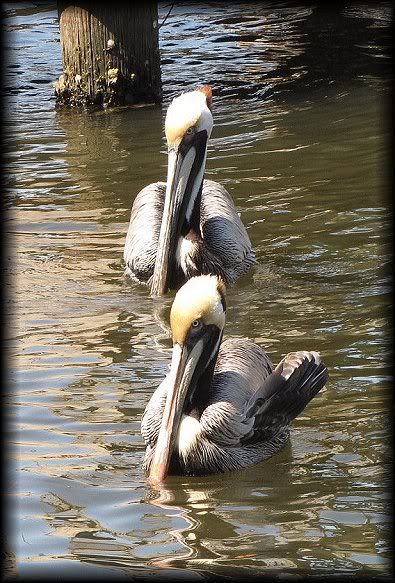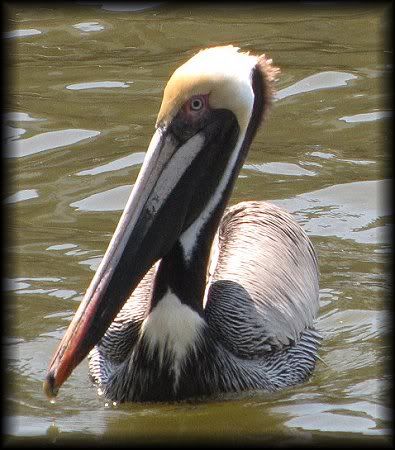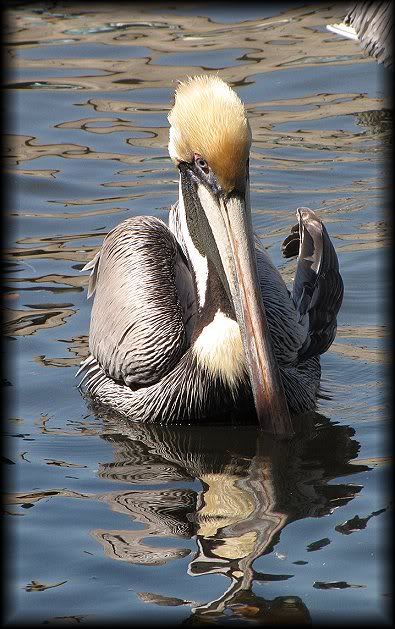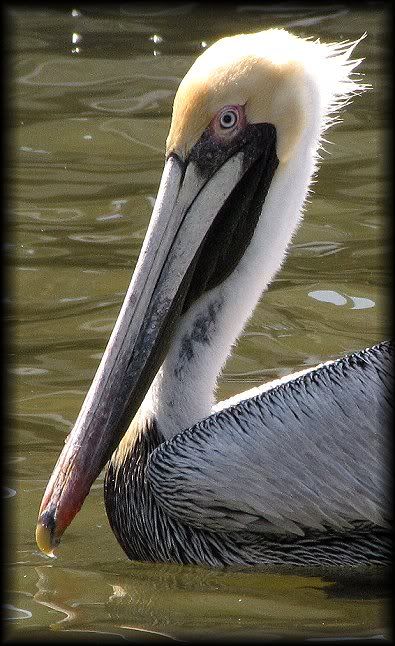 They are actually quite pretty don't you think??  I need some flying or just open wings ... maybe next time.