Junior, Dragons & Plants.. oh my!
I got a decent photo of "Jr" (the moorhen they have chased away from the family (because he is a maturing male) So I thought I would post it.
When I feed the others I usually spot him quite a way up the pond so I save some bread and go for a short walk to feed him.. he comes right up to me. After he eats his fill he always takes a piece of bread and tries to go and feed the babies, only to get Mama's wrath!  (his beak is turning nicely.. soon it will be a red/orange color)
The below shot shows his tremendously big feet under the water.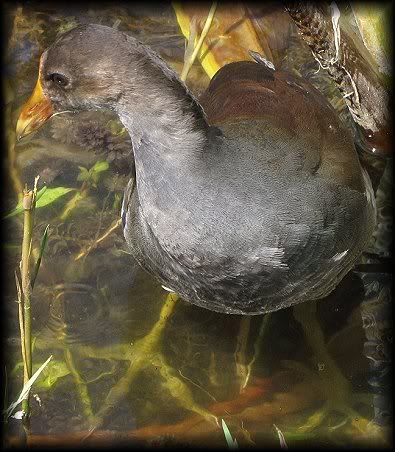 I haven't seen that *gold* dragonfly since I lucked in with that one photo.. all the others have this bluest body...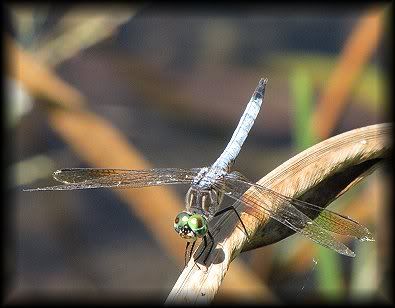 .... with really funky eyes! lol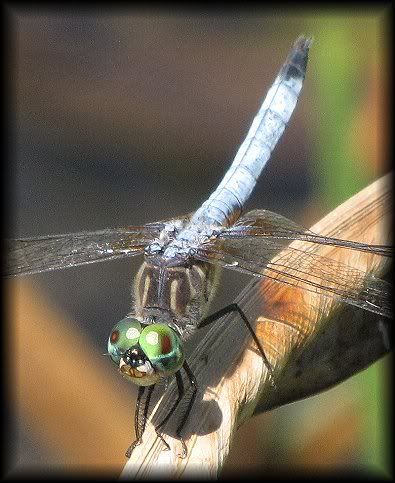 I am giving a try to a small potted English Ivy. (It brings out the British part of me :o)  )...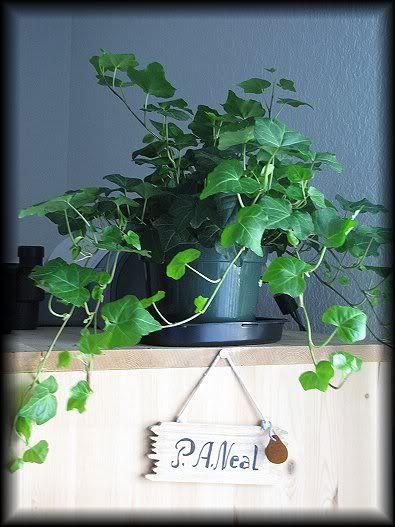 Outside when I look up ..my neighbor has this beautiful  Mandevilla climbing plant...
... and of course I keep a close eye on her tomatoes!  I mean, if one should turn red and fall... I'd want to be there to catch it! heh.