The Mailman did Good Again
My girlfriend MIchelle went to the Chiller Show in NJ....
..and this came in the mail ...
Richard Chamberlain, Dr Kildare himself!  And an excellent actor!  Sometimes I feel as if I grew up with him  having seen him in so many things like The Thorn Birds and Shogun. Unfortunately, his last guest appearance was on Desperate Housewives a few years ago.
......and then there's Connor Trinneer.... Hello-o-o-o-o-o-o, Connor!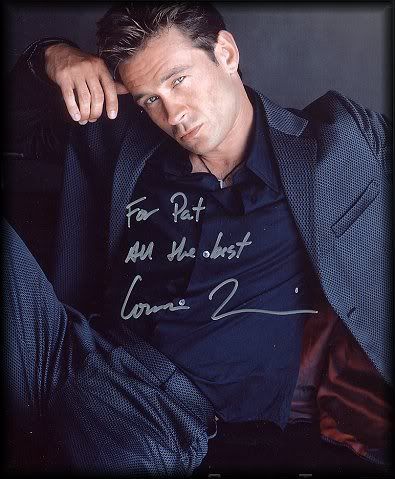 She called me from the show and Connor talked with me a wee bit!  He's such a cutie and I so enjoyed him in Enterprise and Stargate Atlantis.  I've seen some of his guest appearances on shows but not all of them.  I sure hope he gets another good part soon, I do enjoy watching him!
It's so nice when the mailman brings something other then bills!