Birth at the Pond
Well the Moorhens strutted their stuff this morning bringing their 6 new babies on to solid ground!!  The last 6 were in attendance helping herd the new youngsters... and EVERYONE was hungry!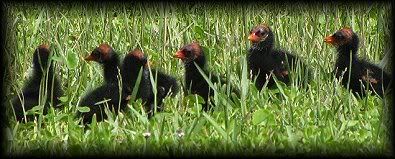 (any idea's for 6 names??  The Brady Bunch? lol)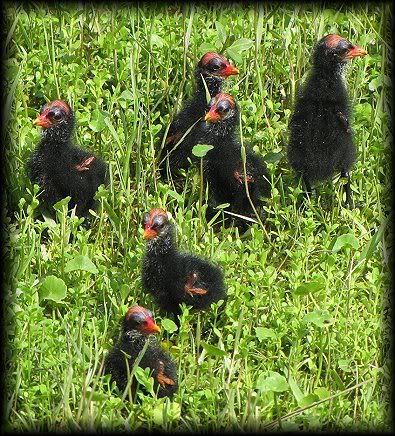 everyone here thought it incredible that the other 6 all survived and now they are helping with the new 6 !! (the first 6 can't even fly yet!)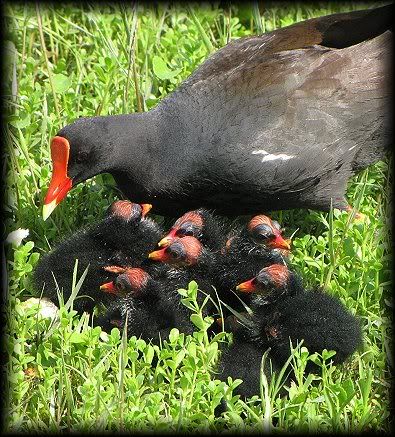 First come first serve with the bread!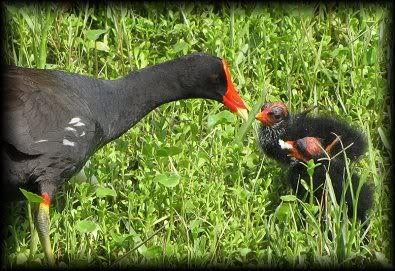 (below)...3 day old Moorhen baby.