Bits & Pieces..
I snapped a photo of the *stuff* I put together just because I saw it on a photo of a frozen dinner..heh..
This was it when I was read to eat it!.. quite tasteful I might add!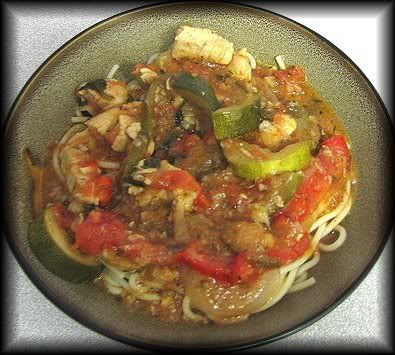 Oh.. speaking of food....
Boo has really taken to watching the 3 goldfish I got him.  The other day he even thought he could catch them by hitting the glass (*snicker*) .  So on Boo's behalf I named the HIS fish:  they are now known as:  Breakfast, Lunch and Dinner! heh.. ok, so it's not original! lol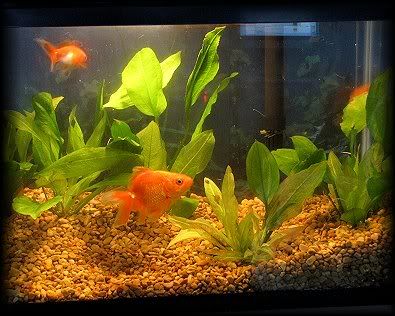 Other happenings...
I can't believe that Del Toro has stepped down from directing the two part Hobbit movie!  (see here)  The good news is that Peter Jackson said that if necessary he will step in and direct it.. that would be MORE than ok with me!!  But I wish they'd get moving on this while Ian can still play Gandalf!