Favorite Authors
Carl at Stainless Steel Droppings, did a post on Favorite Authors...  I told him I would think on it and then maybe do a small post.  I am glad he clarified  the meaning of "favorite"...
*"favorite" can be defined a number of ways and I am not a stickler on what that means. They might be authors that you have read and enjoyed for a long time or those you have just recently come to admire. For the most part I classify my favorites as authors I have re-read many times and/or have read several of their novels and/or cannot wait until their next novel comes out and/or cannot shut up about them.
My memory of being very young is very selective and I can't honestly say I remember very much let alone, did I do a lot of reading and if so who or what?  I have one vague memory of reading Zane Grey a lot.. most likely because back in the day that there were only a few channels on television to watch many of the shows were serial westerns like Roy Rogers and the Lone Ranger.  So I am guessing that's where the Zane Grey books came from.
Anyway... here's what I managed to come up with ....
****************************************************
authors recommended :
****************************************************
My love of Fantasy books I attribute to two people.  My brother who insisted I read "The Hobbit" and JRR Tolkien for writing it and sharing it with the world.
That was back when I was still able to read the small paperback books.  The Hobbit became "glued" to my hand, I could not set it down!  I still totally remember standing in my kitchen stirring spaghetti sauce while reading the book at the same time!!  Needless to say LOTR followed close behind.  But I do also remember the first time I read those books.. for whatever reason I kept getting the names of Saurman  and Sauron mixed up and would need to sort out "who" I was reading about!  (thank goodness for the movies! lol)
*************************************************
    Dragonlance & Margaret Weis and Tracy Hickman, in my eyes cannot be separated!  I can thank my son Tom for finding them for me.  One year for my birthday or Christmas (I can't recall) he gave me a Dragonlance Trilogy written by Weis and Hickman.  I went on to read many more books by them both and many years after reading the small paperbacks they came out  with the first 6 books in hardback. I was so thrilled that I purchased the hardback versions of the first 6 books to keep for as long as I live!!!
**********************************************************
authors found on my own
**********************************************************
   Laurie R King is a newer author for me.... I found her by picking up a used book of hers for Carls RIP challenge called The Moor. (of course I love the very old Holmes movies with Basil Rathbone which helped) Laurie has several books out on her character of Mary Russell.  Mary just happens to meet Sherlock when she is quite young and winds up marrying him.  She is a perfect *female Sherlock*, and so between the two of them and the wonderful mystery cases that Laurie writes I fell for her books in a big way and read all that she has out on Mary Russell.  I even tried a stand alone book she wrote with new characters and a new mystery called Touchstone and loved it very much indeed!
*****************************************************************
Along the way I discovered David Eddings..
  ..and his Belgarion Series! I had to laugh because I kept falling in love with wizards!  First Gandalf and now Belgarath! I didn't want the adventure to end!  Later he released two separate books, one on Belgarath and one on Polgara which I inhaled like a deep breath of air! I also read other of his books, and although I totally enjoyed them, Belgarath, Polgara and Belgarion will always be my favorites.
***********************************
   I can't believe that I cannot remember the exact day that I came across the dragon-lady herself, Anne McCaffrey!  Talk about books you've read and reread and reread!!
I am going to say that her Pern books are my ultimate favorite books. I've reread them a few times and I'm always glad when a few years go by and I begin to feel it's time to read them yet again!  I love all of the characters, all of the dragons and even the planet of Pern itself.  If ever I was truly envious of someone it would be Anne McCaffrey for having all those wonderful people and dragons in her head forever!
***********************************
  When I first read  Terry Brooks Shannara series there was all sorts of gossip about the books being a rip-off of LOTR.. but other than the fact it was "a group of friends" on the adventure and indeed there was a wizard , I myself, didn't make the connection and have reread these books a few times. 
This is another author that I bought the original Shannara books more than once in order to have the fabulous trade paperback books with artwork by the Brothers Hildebrandt.
*********************************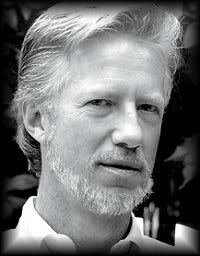 Stephen Donaldson's Thomas Covenant book (8 books to date and waiting on number 9)  They were really different and I was amazed at how well the books held my attention.  Over the years I've heard  people who did NOT like his books but having been a reader for some time now I do know that at times we like or dislike something because of what's going on in our own life and if we are emotionally having problems.. I have read these a few times also and have patiently been waiting for the 9th book to come out. 
Having written this little blub I get the feeling it's nearing time for me to visit them again...who could not want to read a book in which there is a friendly giant who lives by the sea by the name of Saltheart Foamfollower!
********************************
Now for two newer authors....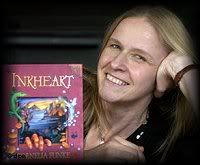 Cornelia Funke  .  Gosh I have really taken to YA books the past few years and a few authors that jump out at me that I already know I will reread their books: one is Cornelia Funke ... (Inkheart series)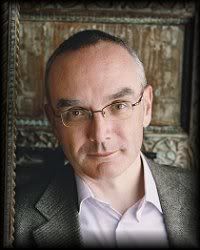 .. and the other is Michael Scott. (Nicholas Flamel series)
Two totally different sort of YA stories but both are so outstanding I know I will read them over again. They have a permanent home on my bookshelves !
************************************
A Few books that surprised the heck out of me that I didn't think I'd like but did anyway:
Drood by Dan Simmons
The Historian by Elizabeth Kostova
The Thirteenth Tale by Diane Setterfield
Shadow of the Wind & Angels Game by Carlos Ruiz Zafon
The Woman in White by Wilke Collins
...written by authors that I will read more by so they are high on potential to be more of the above authors!
*deep breath*.. and the list could go on and on and....