Bad Froggy!
Look what I spotted out by my mailbox.. a Froggy! (toad?)
It was then I knew that some of what I saw on the cement was Froggy droppings! (ewww and I was barefooted!)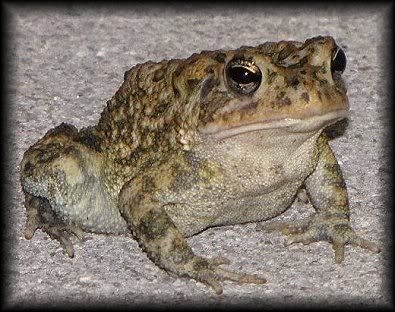 ...He knew he was a bad froggy and so he punished himself  by sitting in the corner!