The Odd Couple
I keep saying I'm not going to take more pictures of the same birds all the time... and then I do it anyway...today when I looked outside, there was the big Blue Heron right in front of my apartment..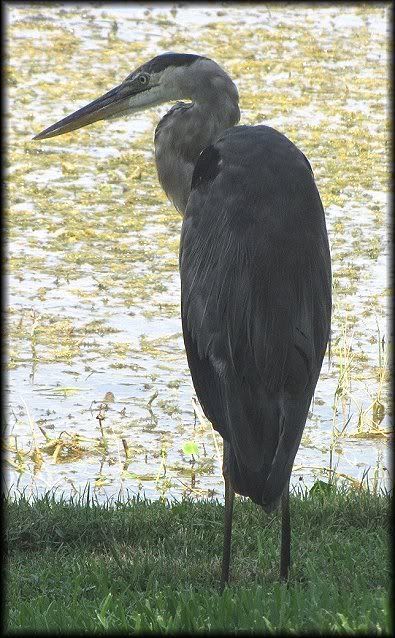 Later when I went out to feed the Moorhens I saw the Heron again.. but he was tired and resting his legs ...and..  umm... he had a guest with him..     (Woody!)  Now THIS is and Odd Couple!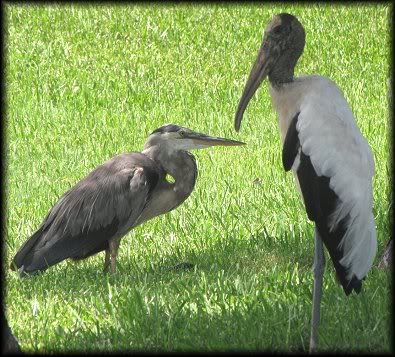 ...here's a closer shot of them individually. (He has  his knees bent)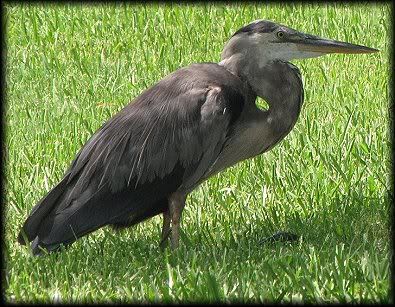 I think they were so hot they didn't even care that I was sneaking up on them to get the photo's, no one moved a feather!