Papa Moorhen Must REALLY Like Me!
I will apologize up front for so many pictures... I doubted they would come out as I tried to snap pictures with one hand and feed the Moorhens at the same time.  But since yesterday when Papa Moorhen proved to me that he really REALLY trusts me I had to try to capture it!
Here's what I got... Papa climbs on my knee to get his bread!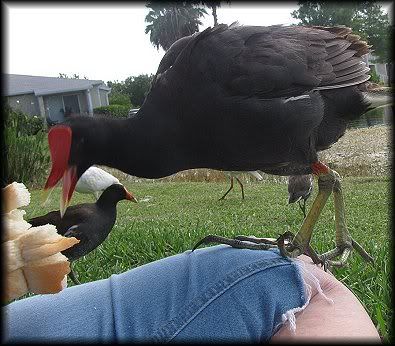 the other "red nose" is Mama (below)
Two teenagers waiting. (each photo was a different time Papa came on my leg) I only have to coax him a little the first time.
Those are some big feet!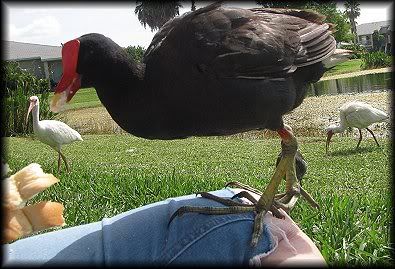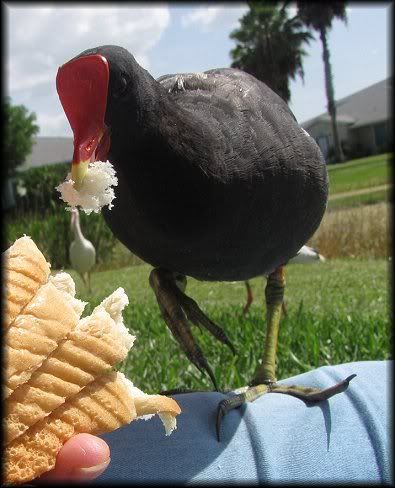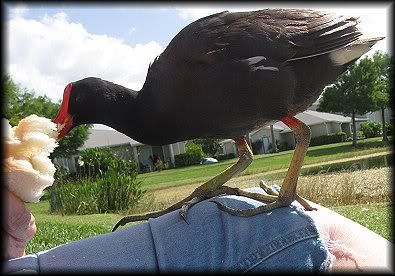 I love this next one: that's Mama in the back squawking at Papa to hurry up with the food! lol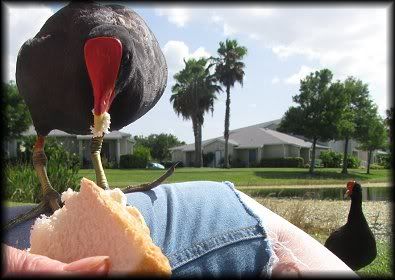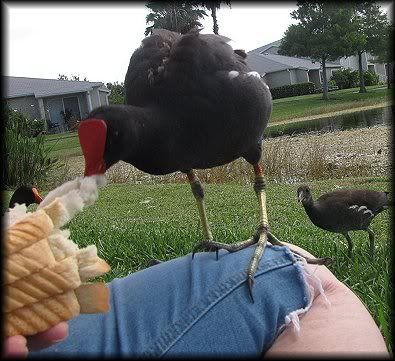 Papa sure put a smile on my face by constantly climbing on my leg!
I'm sorry no pictures have the smaller babies in the background.. just the teenagers, mom and a few Ibis... oh, and before I went in the apartment the Loch Ness Monster swam by... otherwise known as the Anhinga !