Around the Pond
The new guy on the block.  He's a Heron of some sort I am just lazy enough not to look it up at the moment. (I know I will eventually because I have to know! lol)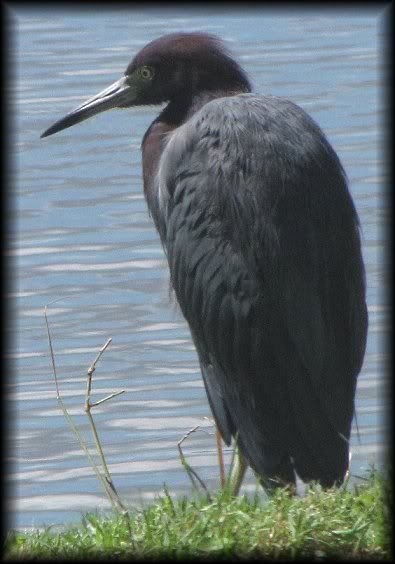 ...if he's trying to hide among the ducks it isn't working!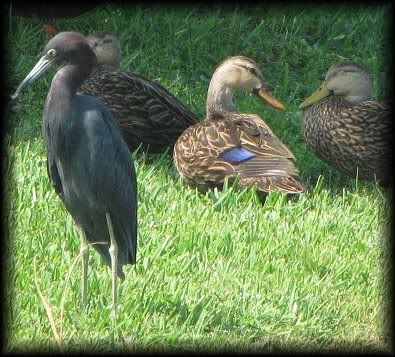 (below) no matter what Deadeye is doing I just think he's beautiful.  (just don't stand downwind when he's doing his armpits!  j/k)
... a cow egret admiring his reflection!
... and Ibis waiting for food!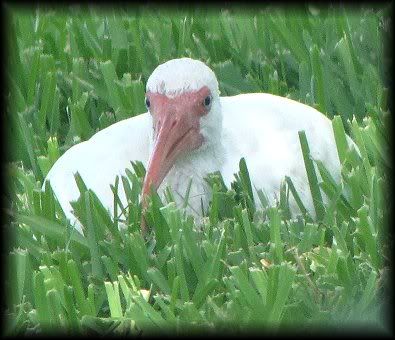 ...and then there's always the Egret on the island..