The Emmy's Were Sad for Me.
As most people know, last Sunday night the Emmy's were on television. I pretty much watch all the award shows to see if my favorites are recognized for their work or not.
I've only seen and touched 2 Emmy's in my life, one was brought to Shambala when I did volunteer work for Tippi and her animals.  It belonged to a make-up man named Doug Kelly... and the second one was the one below that was won by the guys for their tv series of High Chaparral. I find them much more beautiful then the Oscar statue.
During the Emmy's (and other award shows) they always have a section "in memory" of those that have passed away during the year.  Unfortunately, we had a lot more than I had heard of..but I guess that comes with my own age too.
The big shock to me was to see a name I not only knew, but was a dear friend.  Dorothy DeBorba.   I met Dorothy when I volunteered at the autograph shows when I lived in California.  She was a child actress and played a little girl with big banana curls in the first movies of The Little Rascals.
Her name was Echo.
Below are some pictures I took long ago when I helped Dorothy at the shows.  This first one is Dorothy with some flowers I gave her for her Birthday...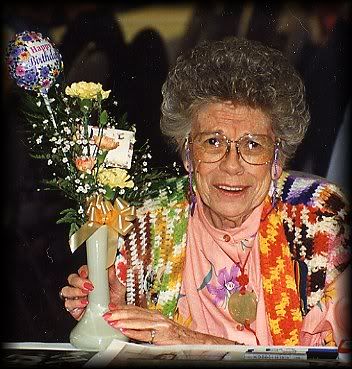 She always wore the multicolored vest that she had crocheted ..
Below is Dorothy flirting with Chris Atkins. (He was the cute blonde guy falling in love with Brooke Shields in The Blue Lagoon)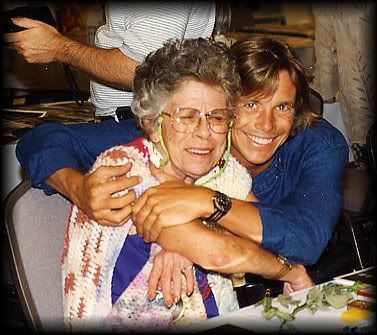 .. and here she is with John Astin (The Adams Family/ Sean Astin's dad) He had been autographing right across from Dorothy's table and she dearly wanted to meet him... so when things slowed down I went over and asked him if he be nice enough to come and meet Dorothy... obviously he was!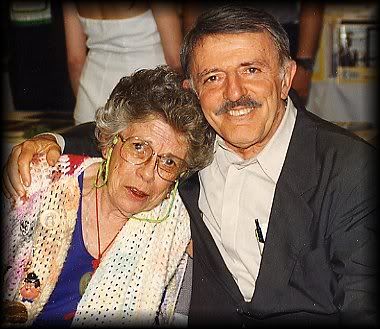 ...and another OLD picture with Dorothy and Frank Stallone and me!  (lord I was young!.. and thin!.. and had hair!.. I've got to stop pulling out old photo's!)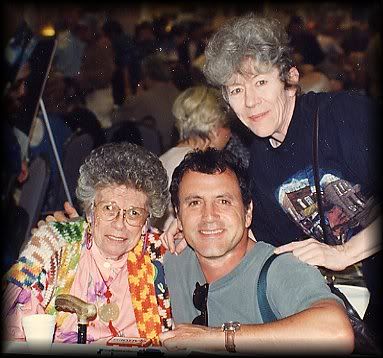 When I moved from California back to New Jersey I would call Dorothy about twice a year and we would gab for an hour catching up on news.  Then when my brother died and then David and then the shootings in the streets and my move to Florida and depression, I didn't call Dorothy for about a year...  I was not prepared to see her name up on the list of celebrities that had passed away.  It happened this past June .
I'll miss Dorothy...