Fall?
So.. I hear it is now Fall but in Southern Florida there is no Fall.. it goes from hot and humid to "cold snaps" and back to hot and humid!
One of the rare signs of fall around her is that the Live Oak trees get acorns! (thusly, the return of the squirrels!)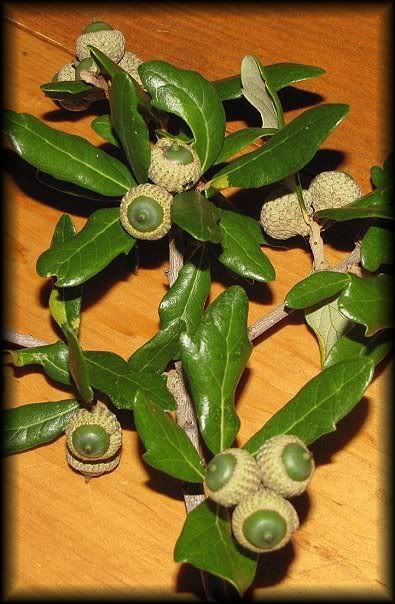 Then when "winter" is here the trees will loose their leaves.. and that's all there is to fall and winter in southern Florida!
But I do try to feel "fallish" with the RIP theme that Carl has going for Halloween/ Fall.. I have this statue ..
... it's a Monk reading a book.  (now why would I keep that? hmmm, I should get "Name of the Rose to read)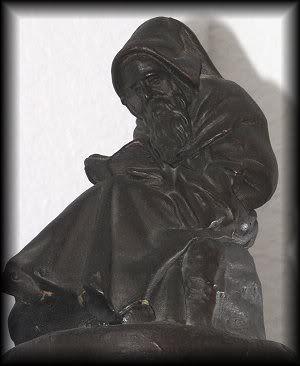 I kept looking for signs of Fall around the house and found AG Bear with the Pumpkin Debi made and sent me last year!
..then I took Mr Pumpkin to my book shelf and added my TY Bat and some spider webs to make a Halloween like Picture in front of some "dark" books.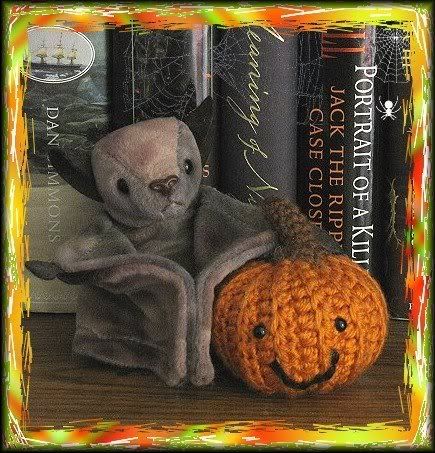 Not exactly scary!  But since moving to Florida I no longer  have the creepy basement, nor some things that were around the house there.  Oh well... I don't need a "real bat " or a "pumpkin head" killer laying around the house anyway!
Happy Fall to those fortunate enough to get it!!