Stuff... just stuff
After reading The Meaning of Night I wanted to read more by Michael Cox. So I went on a search and found The Glass of Time, and also discovered that some of the characters were from The Meaning of Night and so I sent for a "used"  (but new) copy of the hardback.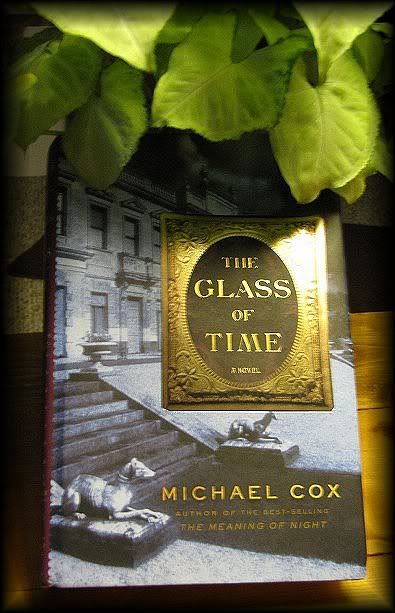 Yesterdays mail finally brought the book to me!  (the same day I finished The Little Stranger.. how nice!)
So as you can imagine, I went right to this book!
My hands felt the same satin pages that his other book had! I have no idea why the publishers used such fantastic paper but they sure made my day!  It's books like this that will make sure that electronic books will never really replace the feel of a book in my hands! ( It's sad that the feel of these satin pages impress me so lol.)
I couldn't resist, and so yesterday I read the 30 page preface. :o)  Of course it's yet another book over 500 pages!  Today I plan to dive into the book and put a dent in those very pages!
Something I didn't know until my "sis", Cath, told me, was that Michael Cox died about a year ago... it's sad to think that there will be no more books by him.
On another note.........
For whatever reason one of the Moorhens was laying in the grass.  I approached it and snapped this closeup...
...Lately, when I feed them and toss some bread into the water 3 softshelled turtles come to eat...and I've even spotted two baby softshells!  Here's one's face as he waits for more bread..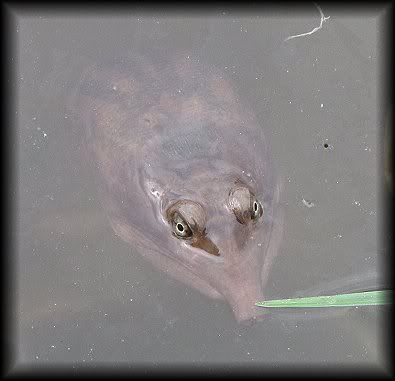 As I stood there with my camera a lady from another building came walking her dog... naturally I had to snap a picture!