A Good Buy is Always a Good Thing!
After having read Sarah Waters The Little Stranger I decided to send for Fingersmith... would you believe I got this hardback used copy, on Amazon, for a grand total of 4.55 !!  That's including the 3.99 for shipping!  And it's in fabulous condition!!
Just don't ask me when I will get to it!... I just know it will be this winter !!!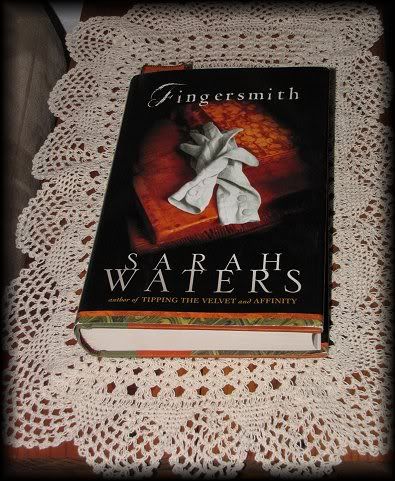 I have to stop sending for books.  Seriously.  I really can't afford what I am doing and it will catch up with me.  I can, of course, still get books from Goodwill and Thrift shops! So it's not like I can't get any... however I've got to stop or at least come to a CRAWL with books on line.  Sometimes, (sometimes????) it's just hard, ya know?!  Especially when a book like this cost less than one would be on the "sale" racks at the store!  And so my tbr pile grows once again...
And why have I such a horrendous tbr pile? Why it's because of Carl of course!.. ..and Chris.. and Debi.. and ..and..and everyone else's blog that makes me add to my wish list! lol...