Happy Day-Before.
Snow in southern Florida??  I don't think so! But I can wish right?  So now all I have are my memories of snow and this little snowman on my door!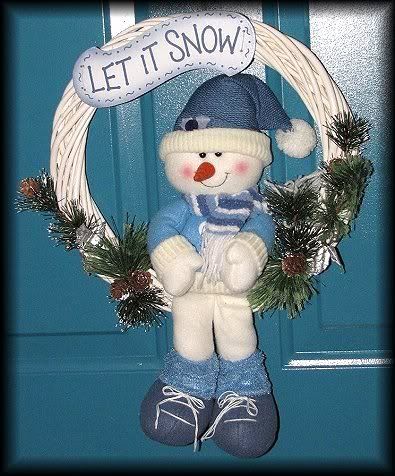 I will admit to missing watching it snow outside... but, of course, I don't miss shoveling it or even getting around in ice and snow... but I do miss seeing it!  And so, I went digging into old photo's and found this one of my son George...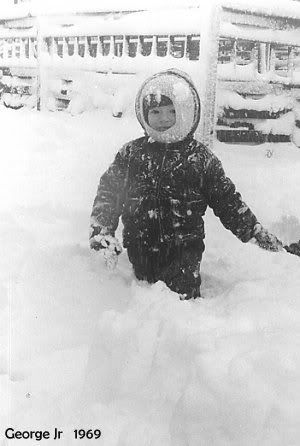 (now that's some snow!) 
Meanwhile....
Tomorrow is "Bird-day"!!   Ok, ok.. Thanksgiving.  And I will cook a rather large turkey.   This is a "must" so that I have all the proper ingredients for Turkey soup made about a week after !
My friend Ella, who lives here in this compound, and a person I worked with some 25 or more years ago at Sears, will join me to eat.   I am not doing "fancy" this year... I planned on being alone (but the company is welcome!) and so only will cook a turkey   with stuffing and gravy, and will add baby brussel sprouts and cranberry sauce.  Ella will bring a salad and that's more then I need to eat!
I hope everyone has a fantastic Thanksgiving!