Turkey Day
If  pictures says a thousand words... then here's a few thousand about my Turkey Day.
(above: stock for gravy)  (below: da boid!)
(below: taking out the stuffing)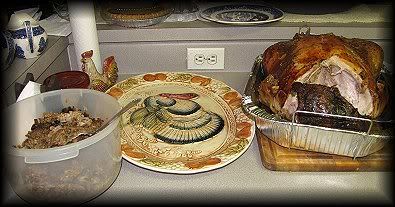 (below: the table.  Turkey.stuffing.gravy.brussel sprouts. cranberry sauce and salad)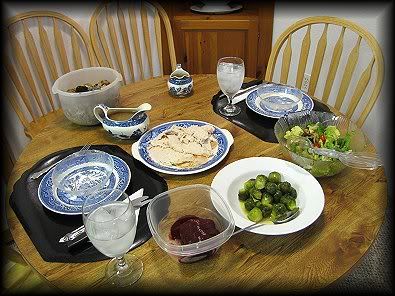 (below: Boo made sure he got his share of handouts from my friend Ella !)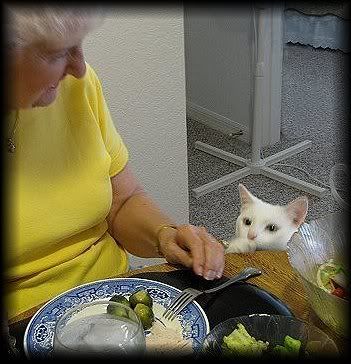 (below: mmmmm I see plenty of Turkey soup in my future!)
I hope everyone who celebrates Thanksgiving had a most glorious, tummy filled, day!