Soup's On...
I heard on the news the other night that a "cold front" was coming thru Florida and our temps would drop "considerably". (music to my ears!)
I slept with my window open and my small fan on.. when I got up it was 68 degrees in my apartment!!!  (I was ecstatic!).. this is the perfect day to make my Turkey Vegetable Soup!
Boo found a "warm spot" to rest while I cooked.
..and so I began...
In the beginning there are the veggies..  (garlic/ onions/ celery/carrots/ cabbage/ squash/ broccoli/ potatoes/ rutabaga/ white turnips/ peas/ & lima beans)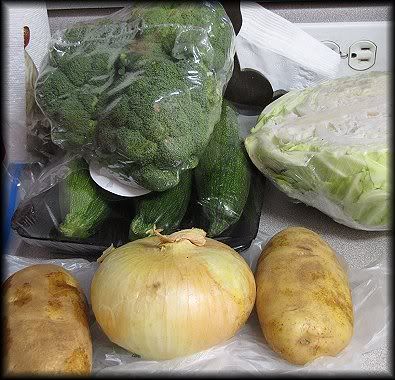 ... and the turkey bones and legs to cook...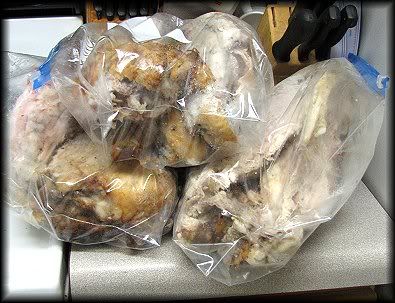 I diced some garlic and onions and celery and carrots to be cooked with the bones..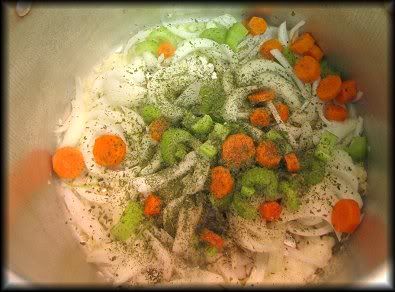 (da bones!)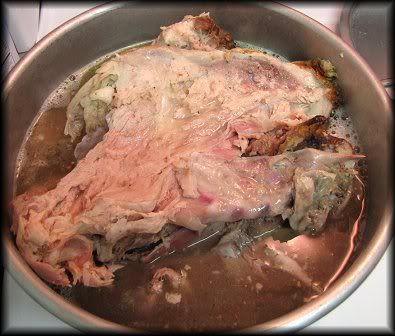 After 3 hours I poured the broth out into a strainer and new pot to catch the bones and meat...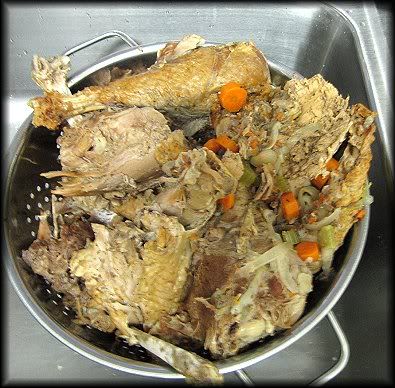 Added all the diced veggies and picked the meat off the bones and bingo!.... turkey vegetable soup!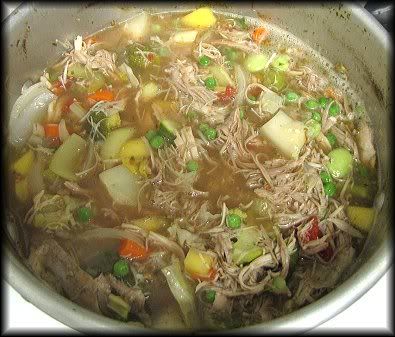 Nothing to it!