The Dracula Dossier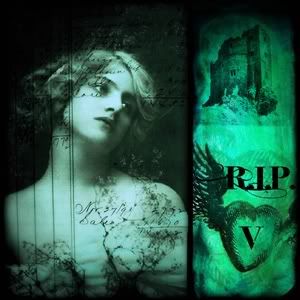 The Dracula Dossier: A Novel of Suspense by James Reese
Paperback: 368 pages
Publisher: Harper Paperbacks(September 8, 2009)
ISBN-10: 0061233552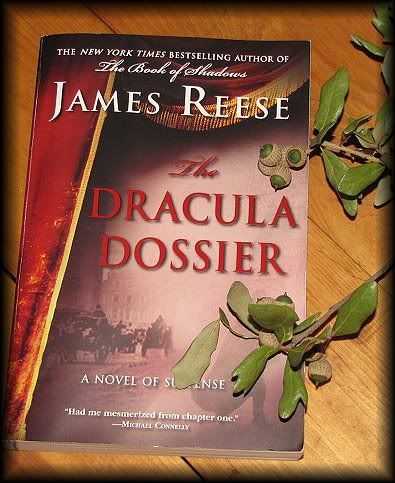 From Publishers Weekly
In Reese's scrupulously imagined thriller, told largely through entries from a lost journal kept by the author of Dracula in 1888, Bram Stoker attends an indoctrination ceremony of the Order of the Golden Dawn, at the behest of Oscar Wilde's mum and a young William Butler Yeats. The ceremony goes horribly awry, resulting in one participant—Francis Tumblety, a patent medicine salesman newly arrived from America—becoming a vessel for the evil Egyptian god Set and applying his surgical skills to the slaughter of Whitechapel prostitutes in order to draw Stoker out for a supernatural showdown. Bestseller Reese (The Witchery) so perfectly pastiches the journal format that initially his story reads as dry and boringly as most private diaries. With Tumblety's malignant conversion, though, the novel turns into a rip-roaring penny dreadful that compels reading to the end. Dracula fans will appreciate the nods to well-known works that Stoker wrote supposedly following this confrontation.
Hooray, I finished my first book for RIP!
I"m not sure where I got this book but it has the black mark on the bottom pages and it only cost me 5.00 ! 
I think I can safely say that I do like books that are written as "letters" and or "journal entries" as this book is, and others I have read.  Also I have found that I do like books using historical names I know in a fictional story.  I like it because although the story is fictional, the historical parts are not and I learn much as well as enjoy the story.  It's a good combination.
I did enjoy this read.  It started off well but eventually it hit a point where things seemed to drag somewhat.. but that didn't last long!  As in most good suspense stories the more you read, the faster you begin to read to know what's next, and this book was no exception.
The story takes place well before Stoker writes Dracula, and harbors names such as Yeats and Oscar Wilde, just to name a few, and of course brings in Jack the Ripper.  I think this qualified well for the RIP Challenge don't you?! 
I am not a good review person and don't like to give away much of the book... the Amazon Review will suffice in that.
Did I enjoy it? Oh,  yes.  ..however, I am still waiting for books that come up to the likes of The Thirteenth Tale and Drood !