The Somnambulist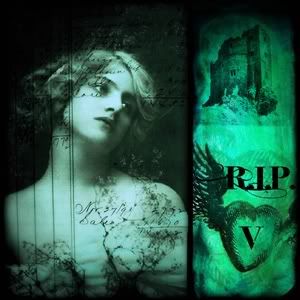 The Somnambulist by Jonathan Barnes.  (RIP # 2)
Paperback: 384 pages
Publisher: Harper Paperbacks;(January 6, 2009)
ISBN-10: 006137539X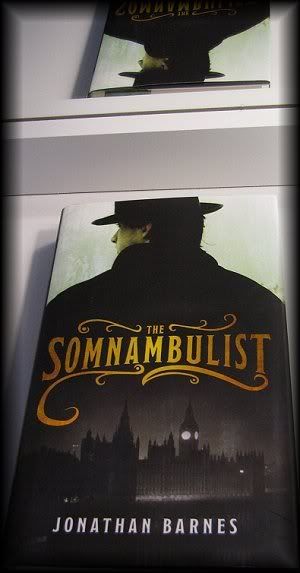 From Publishers Weekly
Starred Review. Set in Victorian London, this superb debut from British author Barnes raises the bar for historical thrillers, starting with its curious opening line: Be warned. This book has no literary merit whatsoever. A page-turner, it's full of peculiar characters, notably Edward Moon, a highly unorthodox detective, and Moon's bizarre sidekick, known only as the Somnambulist. Moon, a conjuror by profession whose act has fallen on hard times, has cracked some of the city's most notorious murders. Now, he's leading the investigation into a shadowy religious group aiming to overtake London and do away with its oppressive, bourgeois tendencies. Moon is a remarkable invention, a master of logic and harborer of all sorts of unnatural habits and mannerisms. The Somnambulist—a giant, milk-swigging mute—doesn't appear to be human at all, yet serves as Moon's moral as well as intellectual compass. Together, they wend their way through a London rich in period detail. Barnes saves his best surprise for the story's homestretch, when he reveals the identity of his narrator, who's been cleverly pulling strings since the opening.
This was an interesting book.  Not the greatest mind you but it wasn't terribly bad either.  My judgement on how much I enjoy a book seems to be how fast I read it .  If I pick it up several times a day or only once.
This one finds it's way about in the middle.
I am not quite sure why they named the book The Somnambulist .  He was far from the main character (though I would have liked to know a lot more about him) and he wasn't any sort of "sleep walker", which is what a Somnambulist is.  And to be honest I would have like the Somnambulist in the book a whole lot more then he was.
True to the Amazon review it starts right off with a weird type murder followed by meeting Mr Moon and the Somnambulist.  Many of the books characters were weird and even "freaks".  It really wasn't what I expected at all.
I don't know if I would tell anyone to read it or not... might be a good book from the library instead of buying it.  I will say there were some parts that got pretty good.. and once near the ending when all things were concluding it was a page turner.
This book becomes the second book I've read for RIP, which means any I read from now on is all icing on the cake!