Stone's Fall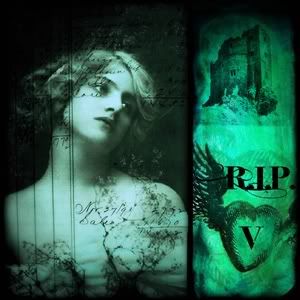 This is my 4th book for RIP.
Stone's Fall by Iain Pears
Paperback: 608 pages
Publisher: Spiegel & Grau; Reprint edition (June 1, 2010)
ISBN-10: 0385522851
From Publishers Weekly
Starred Review. British author Pears matches the brilliance of his best selling An Instance of the Fingerpost (1998) with this intricate historical novel, which centers on the death of a wealthy financier. In part one, after John Stone falls to his death from a window in his London mansion in 1909, Stone's seductive, much younger widow, Elizabeth, hires Matthew Braddock, who works as a journalist, to trace a child of her late husband's she never knew existed until the child is named in his will. Braddock, a novice in the world of finance, uncovers evidence that Stone's actual net worth was far less than commonly believed, even as he finds himself falling for his client. In part two, set in 1890 Paris, Henry Cort, a shadowy spy, provides another perspective on the bewitching Elizabeth. Stone's own reminiscences from his time in Venice in 1867 cast further light on the circumstances of his demise. The pages will fly by for most readers, who will lose themselves in the clear prose and compelling plot.
As the Amazon review states.. this book is written in 3 parts. Again I find Mr Pears writing in a similar manner as Wilke Collins, seeing the same Mystery by 3 different people.
Part one was not bad.. a little too much "money" talk, but over all quite interesting.
Part two had me bored somewhat.  A lot of how money rules the world one might say.
Part three.. makes up for any downfalls of parts one and two!  I guess I should have guessed the ending of part three but I didn't and found myself laughing at the result.  Not that it's funny... it isn't!  But I laughed at me for not figuring it out.
To be honest parts one and two weren't really that bad... the subject matter didn't hold my interest a lot (money and how the banks rule), but I'm sure others will feel differently. 
This is my second Iain Pears book, the first being  A Instance of the Fingerpost, which was another good read.  I think I am liking these mysteries that are written in the style of Wilke Collins..except for the fact that they also seem to want to beat him in how long the books are!   lol..
I hope the next books catches my interest .. it's another big one at 687 pages!  gah!