The Little Stranger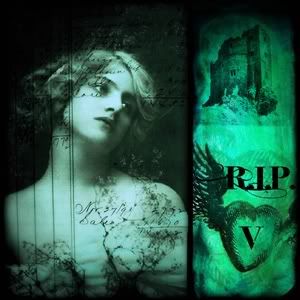 (book 6 for RIP)
The Little Stranger by Sarah Waters
Paperback: 528 pages
Publisher: Riverhead Trade(May 4, 2010)
ISBN-10: 1594484465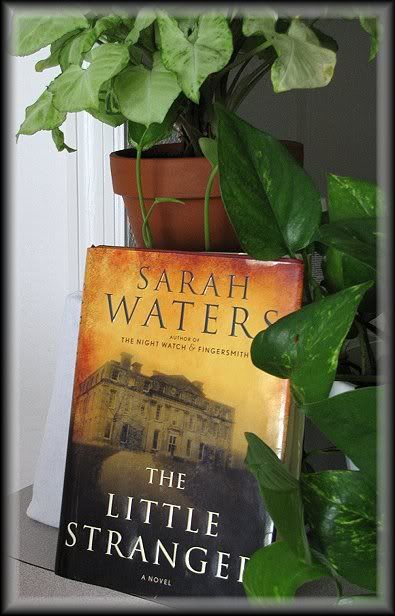 From Publishers Weekly
Starred Review. Waters (The Night Watch) reflects on the collapse of the British class system after WWII in a stunning haunted house tale whose ghosts are as horrifying as any in Shirley Jackson's The Haunting of Hill House. Doctor Faraday, a lonely bachelor, first visited Hundreds Hall, where his mother once worked as a parlor maid, at age 10 in 1919. When Faraday returns 30 years later to treat a servant, he becomes obsessed with Hundreds's elegant owner, Mrs. Ayres; her 24-year-old son, Roderick, an RAF airman wounded during the war who now oversees the family farm; and her slightly older daughter, Caroline, considered a natural spinster by the locals, for whom the doctor develops a particular fondness. Supernatural trouble kicks in after Caroline's mild-mannered black Lab, Gyp, attacks a visiting child. A damaging fire, a suicide and worse follow. Faraday, one of literature's more unreliable narrators, carries the reader swiftly along to the devastating conclusion.
The first book I opened after The Meaning of Night was The Magicians and Mrs Quent... gone were the satin pages... gone was the crisp type and double spacing sentences.  My hands felt paper similar to newspaper and the words seemed so close to each other I felt I wasn't reading each word.. so I set it aside for another time because I know I want to read that book, but as things happen when you leave an enjoyable book..the "next book" isn't easily found.
But find it I did!  This time it was The Little Stranger by Sarah Waters.  No, it did not have those satin pages but the print was much easier to read and it drew me right into the story.
I am finding that most of the "gothic style" books all seem to walk at their own pace, neither fast nor so slow you don't pick them up again.
The book had quite a good story to tell, however, I found myself wondering if all the things that occur in that house are "ghostly".  Often I found myself waiting for someone to be uncovered as the culprit.  I thought it was not quite defined as "a ghost"...either that or..it really sounded much more like a person was doing the things on purpose... so I found myself always "waiting" for the discovery.
I also found that I really wanted to go see this house for myself!  They never did say quite how many rooms there were in it but at times when one of the characters would go into rooms they had not used I really wanted to wander thru and see them all for myself. (I guess they call that good writing!)
But, like I said, it was still very enjoyable... I can always tell by the fact that I seem to read over 500 pages more quickly then some shorter books!
The book left me with one question in mind:  who..is.. "you"?  You can guess..but one never really knows.
For those who have read Sarah Waters, Fingerpost, I think they will also enjoy The Little Stranger.  In fact, I'd be surprised if they didn't !