The Time Travelers
The Time Travelers (The Gideon Trilogy) by Linda Buckley-Archer.
Paperback: 416 pages
Publisher: Simon & Schuster Children's Publishing; (September 11, 2007)
ISBN-10: 1416915265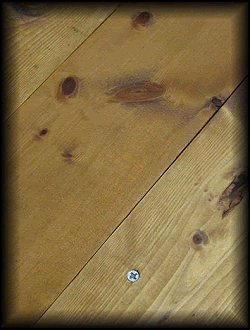 (there is a reason I made the photo of the book this way..but you must read it to know why! heh)
Product Description
Previously published as GIDEON THE CUTPURSE
1763
Gideon Seymour, thief and gentleman, hides from the villainous Tar Man. Suddenly the sky peels away like fabric and from the gaping hole fall two curious-looking children. Peter Schock and Kate Dyer have fallen straight from the twenty-first century, thanks to an experiment with an antigravity machine. Before Gideon and the children have a chance to gather their wits, the Tar Man takes off with the machine -- and Peter and Kate's only chance of getting home. Soon Gideon, Peter, and Kate are swept into a journey through eighteenth-century London and form a bond that, they hope, will stand strong in the face of unfathomable treachery.
What an interesting book! I have to admit that it seemed a bit slow at times but overall this was an enjoyable read and I am now curious about book 2, The Time Thief!
Having only read book one, so far, I can say that I think this would be a very nice book to read aloud to young children.  Along with a bit of history of eighteenth century London it is an adventure of finding a way back to their own time.  The young children find Gideon (or is that Gideon who finds the children?) and decides to help them find a way home.  I have to admit, I like this Gideon Character!
Along the way of their adventure the children get to meet some famous people that they knew from their history lessons, and the author has tried to stay true to what it would be like back in the 18th century, written in words so that young people can understand them.
All in all, book one was a good journey into the past and set things up for book two to begin!....
I will see you  again when I finish book 2 !!