The Glass of Time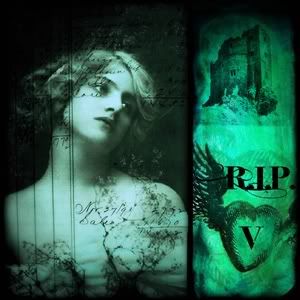 The Glass of Time by Michael Cox
Paperback: 592 pages
Publisher: W. W. Norton & Company (October 5, 2009)
ISBN-10: 0393337162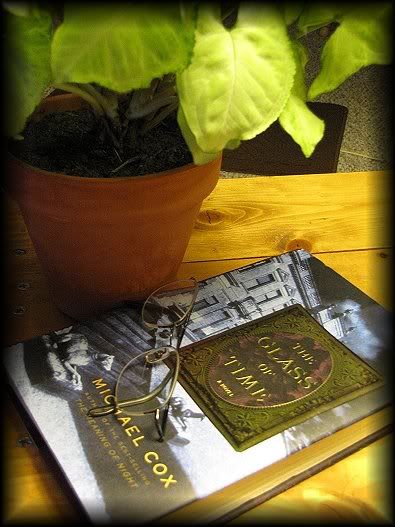 The author's first novel, The Meaning of Night (2006), set in London in 1854, was told from the viewpoint of a scholar turned murderer, but this sequel, set some 20 years later, is narrated by an innocent, 19-year-old Esperanza Gorst. Orphaned as a child, she has been raised in relative luxury in Paris by her guardian and given an excellent education by her tutor. However, her world is upended when they inform her that she is to leave for England in two months, where she will be employed as a lady's maid by the widowed Baroness Tansor on the vast estate of Evenwood. It is to be the first step in what they call the Great Task, but Esperanza's ultimate goal will only be revealed to her in phases. Although she appears far too refined for her occupation, Esperanza is immediately embraced by the family, but Lady Tansor proves to be a difficult employer, given to hysterics due to her tragic past—the love of her life, the pretentious poet Phoebus Daunt, was murdered by an old friend. Cox so cleverly incorporates the plot of his first novel that his new one can be read by both those who are familiar with The Meaning of Night and those who have never read it. Great period atmosphere, a cunning plot, and an intelligent narrator make this one a special treat for those who like some history with their mystery.
Ahhhh, once again I am savoring the the feel of the satin pages of a Michael Cox book! 
I can honestly say that his story telling is well worth the fine paper the publishers gifted him with.  But, I am saddened beyond words that he is gone and I can no longer look forward to these excellent novels of his.
This book picks up about 20  yrs after the first book, The Meaning of Night with a girl named Esperanza Gorst, who is an orphan raised by a guardian. My first mistake was not even recognizing her initials E.G. (which would mean something to anyone reading both of Cox's books) After that I "thought" I figured out what was going on, and to a point I did. But Cox handled his book like one of the masters and let you surmise some things, and kept some surprises for later.
I very much enjoyed reading Cox's first book,The Meaning of Night... and I can tell you unequivocally, the sequel is even better!
Although there are secrets galore to try and figure out, you get the feeling that you are ahead of the author, and know all the secrets by the time you are half way thru the book.  
I have a surprise for you.. you will NOT know ALL the secrets until the end of the book! As the man said just before getting hit by the train, "I never saw it coming!"
Michael Cox sure held back some surprises for the ending of The Glass of Time!!  If I put the two books together I can say that they have been my favorites of my reading for RIP!  I will keep these books and reread them one day.
There were even small things throughout the book that I just loved, like the fact that  Alice, more than once, shows to be a fan of Wilke Collins. :o)  It's an enjoyable thing to read books when familiar names come up.
Both of Michael Cox's books were excellent and if you like to unravel secrets along with a murder now and then I think you would really enjoy his books.
This is probably my final book for RIP, although I will begin another such book... I just doubt I will finish another rather large book before RIP is over.  So thank you Carl for yet another splendid challenge!