Portrait of a Killer
Portrait of a Killer by Patricia Cornwell.
Mass Market Paperback: 528 pages
Publisher: Berkley; First Edition edition (October 28, 2003)
ISBN-10: 0425192733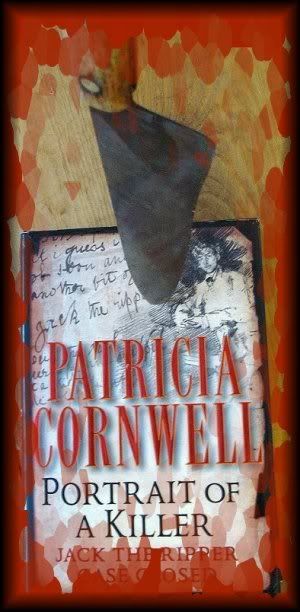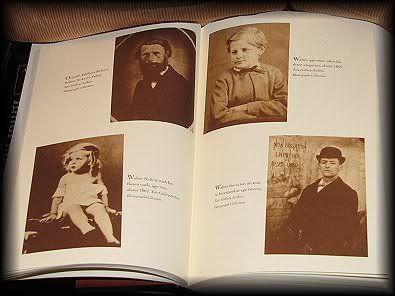 From Publishers Weekly
Jack the Ripper was renowned artist Walter Sickert (1860-1942) according to Cornwell, in case anyone hasn't yet heard. The evidence Cornwell accumulates toward that conclusion in this brilliant, personal, gripping book is very strong, and will persuade many. In May 2001, Cornwell took a tour of Scotland Yard that interested her in the Ripper case, and in Sickert as a suspect. A look at Sickert's "violent" paintings sealed her interest, and she became determined to apply, for the first time ever, modern investigatory and forensic techniques to the crimes that horrified London more than 100 years ago. The book's narrative is complex, as Cornwell details her emotional involvement in the case; re-creates life in Victorian times, particularly in the late 1880s, and especially the cruel existence of the London poor; offers expertly observed scenarios of how, based on the evidence, the killings occurred and the subsequent investigations were conducted; explains what was found by the team of experts she hired; and gives a psycho-biography of Sickert. The book is filled with newsworthy revelations, including the successful use of DNA analysis to establish a link between an envelope mailed by the Ripper and two envelopes used by Sickert. There are also powerful comparisons made between Sickert's drawing style and that of the Ripper; between words and turns of phrases used by both men; and much other circumstantial evidence. Also newsworthy is Cornwell's conclusion that Sickert continued to kill long after the Ripper supposedly lay down his blade, reaping dozens of victims over his long life. Compassionate, intense, superbly argued, fluidly written and impossible to put down, this is the finest and most important true-crime book to date of the 21st century.
I did it! I did it! I finished the book before RIP ended!! woohooo!
Ok..now, as to the book.....
I have to say that over the many years of my life (back when the earth was young) I do remember hearing "stories" about Jack the Ripper and more then likely I've seen a documentary and or/ movie about Jack the Ripper, but I can't honestly say I remember much, other than he gruesomely murdered many prostitutes.
Cornwell really did her homework for this book and presents a good case against  Sickert.  Along the way she lets you know just how London was in the lat 1800's and how little the police could do to find their murderer.   We do tend to forget that DNA is "new" and forensics on the whole is fairly new.. at least they didn't have it back then.  Unless there was an eye witness or a murderer was caught in the act, there was little ways of finding them.
It didn't help that the police not only received letters from the Ripper but from many others pretending to be the Ripper.. after a while they didn't know what was real and what was not.
I didn't think I could read a book with the very descriptive words on just how mutilated a body was when the Ripper was done with them but I did find it bearable in that it was "factual".. but again, if one has a queezy stomach, this book might not be for them.
I did find the book very factual and very interesting.  However I think that is because I went into it feeling like I knew nothing except that Jack the Ripper was a horrendous murderer.
I did feel as if I was in London of old and felt as if I was among the "low class" hookers and how they had to survive.  I found it pretty sad actually.
If Sickert is actually the Ripper it seems unfair he was never caught and punished, although I will say he didn't have a happy life.
Once again I say I did enjoy this book.. and all the historical history that surrounds it.
And once again I thank Carl for a great RIP challenge!!!!!  I do have a few more books that fit the bill that I will read while I am still "in the mood"  :o)